MRCC is specialized in manufacturing, management and operation of emulsion plants (emulsion plant, sprayer, bitumen tank, bitumen filling system, level control sensor for paver and milling machine).
In few years MRCC has grown rapidly and gained a good market share in the emulsion business.
We are now operating plants produced by us in QATAR (with Buzwair group, a well-known company in Qatari market), DUBAI (with Ascon roads a member of the ETA Star group, one of the biggest road construction companies), LEBANON (with Terro establishments specialized in road construction), and now expanding into OMAN in partnership with Galfar Engineering & Contracting SAOG, one of the largest, multi-disciplined engineering, contracting and construction company in the Sultanate of Oman.
MRCC was established in 2004 in Beirut-LEBANON by a team who had previous experience with international companies such as colas (leader in road construction) and others.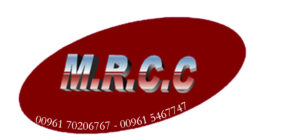 If you need any of our products, have any questions, etc. Do not hesitate to contact us!